Podcasts
New horizons in painting
New horizons in painting
The exhibition 𝘕𝘦𝘸 𝘏𝘰𝘳𝘪𝘻𝘰𝘯𝘴 𝘪𝘯 𝘗𝘢𝘪𝘯𝘵𝘪𝘯𝘨 brings together nine artists who graduated in 2021 from a Belgian art school painting workshop. Focusing on the new generation, the exhibition is a proposal to rethink the pictorial medium, its aesthetic or formal issues and its links with other disciplines.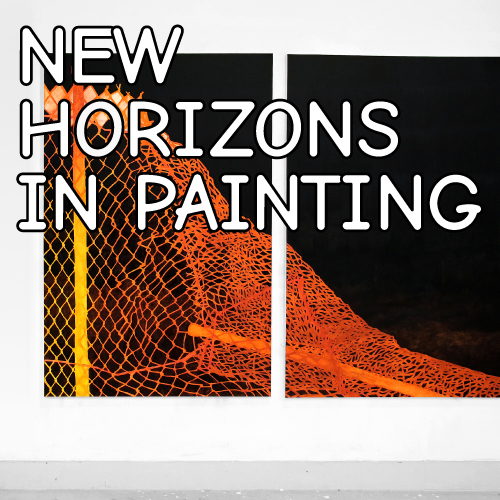 Diego Herman
Using a vocabulary that combines the notions of property, habitat and otherness, Diego Herman delivers landscape paintings that he considers political. Even though no human figures are depicted, they evoke people and their way of living in cities.
Amat Gueye
Amat Gueye's pictorial work involves a series of experiments with the medium, the technique and the figurative or abstract images that he mixes in order to give a great depth and a certain dynamism to his works.
collectif Moindres choses
The Moindres Choses collective is a Swiss Army knife, a modelling clay. It adapts and takes shape thanks to those around it. It is committed to remaining seriously naive, skilfully offbeat, poetically correct, in order to work for all, with all, in all, from all, to all.
Yann Freichels et Audrey Marques Miller
Yann Freichels (1996, BE) graduated from the Académie des Beaux-Arts de Liège, painting section, and Audrey Marques Miller (FR) graduated from Arts2 in Mons, also in the painting section; she is continuing her studies with a doctorate in plastic arts.