Podcasts
Les orages
Les orages
Playlist proposed in echo to the exhibition "Les Orages", visible at ISELP until June 19, 2021.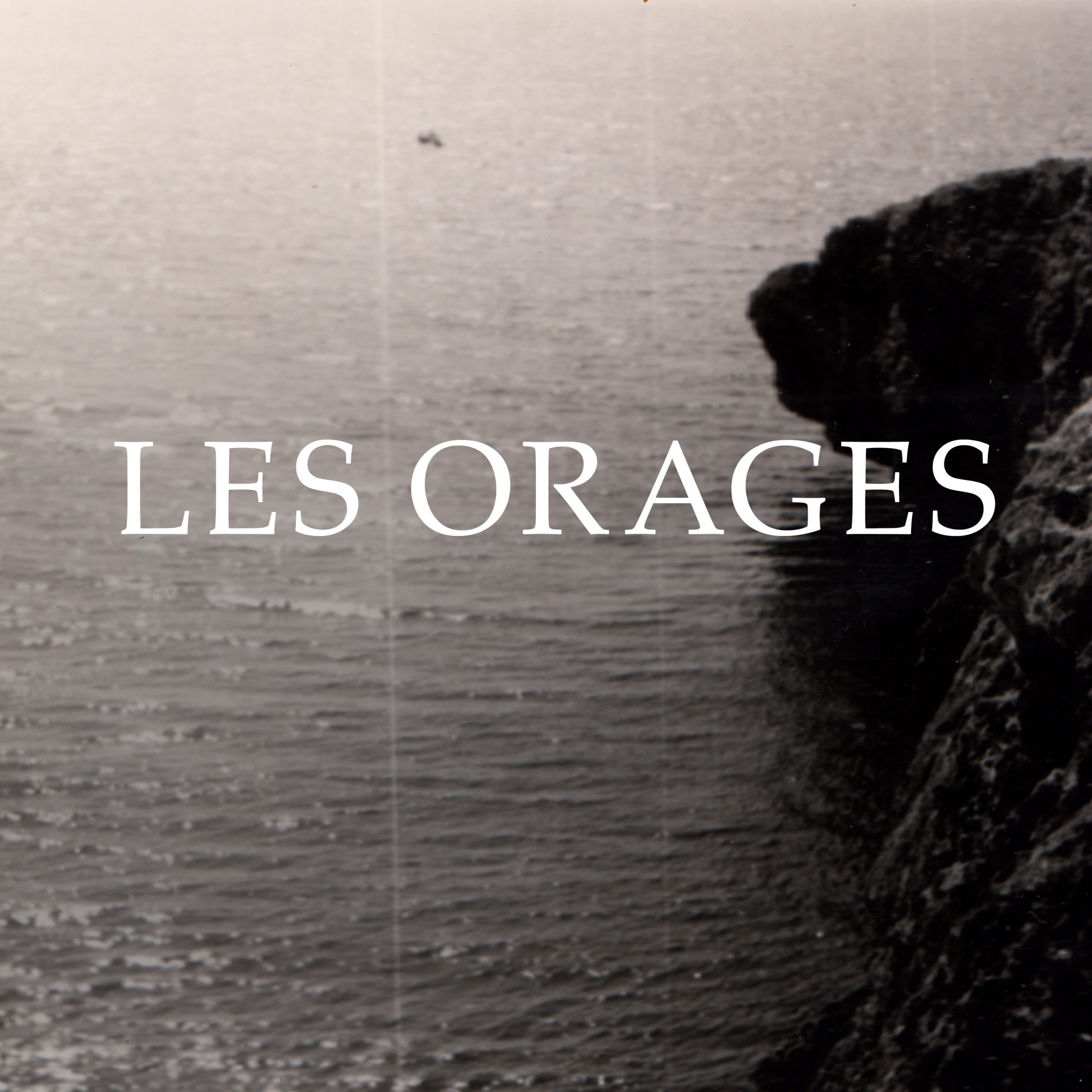 Enfin seule, entrevue avec Rosanna Gangemi sur Le Mur invisible (Marlen Haushofer)
Rediscovered by feminist movements in the 1980s, the novel 𝘓𝘦 𝘔𝘶𝘳 𝘪𝘯𝘷𝘪𝘴𝘪𝘣𝘭𝘦 (1963) gained immediate recognition during the lifetime of its author, Marlen Haushofer (1920-1970). Written during the Cold War, the text exposes us to the diary of the last survivor of an unexplained catastrophe, isolating the protagonist in a mountain chalet and its surroundings, cut off from the rest of the world by an invisible wall. In this forced and in some ways liberating solitude, the survivor relearns the basic gestures of life, in the company of a cat, a dog and a cow. This "survivalist robinsonnade" is also a discovery of writing…

𝗥𝗼𝘀𝗮𝗻𝗻𝗮 𝗚𝗮𝗻𝗴𝗲𝗺𝗶 is a philosopher of art, journalist and essayist. She has co-edited the international art journal DROME. and taught image theory and contemporary visual arts at the University of Paris-Est. She is currently working on a thesis on the gaze of the writer Marlen Haushofer (ULB / Sorbonne)
Delphine Florence, La Femme et le Paysage (Stefan Zweig, Nancy Holt, Ana Torfs)
Based on a short story by Stefan Zweig entitled "The Woman and the Landscape" (1922), Delphine Florence proposes a journey through artistic practices that establish an active relationship with the landscape. In Nancy Holt's work, and later in Ana Torfs', the landscape is an expanse to be known, experienced and investigated, whereas in Zweig's novella, the female character is reduced to a figure of fusion with the dried-up earth, waiting for the storm's deliverance.
Frédéric Thomas – "Rimbaud Révolution"
The work of Arthur Rimbaud (1854 – 1891) is incendiary, incandescent, "stormy". It is also powerfully and deeply political, marked by the hopes carried by the Paris Commune as much as by the violence of its crushing. To tell us about it, Frédéric Thomas, author of the book 𝘙𝘪𝘮𝘣𝘢𝘶𝘥 𝘙𝘦́𝘷𝘰𝘭𝘶𝘵𝘪𝘰𝘯 (L'Echappée, Paris, 2019). With readings by Alexandra Geraci, actress.
Christian Ruby, 𝘊𝘳𝘪𝘦𝘻, 𝘦𝘵 𝘲𝘶'𝘰𝘯 𝘤𝘳𝘪𝘦 !
Christian Ruby tells us about his book 𝘊𝘳𝘪𝘦𝘻, 𝘦𝘵 𝘲𝘶'𝘰𝘯 𝘤𝘳𝘪𝘦! 𝘕𝘦𝘶𝘧 𝘯𝘰𝘵𝘦𝘴 𝘴𝘶𝘳 𝘭𝘦 𝘤𝘳𝘪 𝘥'𝘪𝘯𝘥𝘪𝘨𝘯𝘢𝘵𝘪𝘰𝘯 𝘦𝘵 𝘥𝘦 𝘥𝘪𝘴𝘴𝘦𝘯𝘵𝘪𝘮𝘦𝘯𝘵 (The Stolen Letter, 2019). This study of the different forms of disqualification of the cry, ultimately leads to a claim for its autonomy and integrity. The cry is not an impossibility of speech, but another word, carried against the existing order and against the dominant language. It does not need a "𝘳𝘦𝘱𝘳𝘦́𝘴𝘦𝘯𝘵𝘢𝘯𝘵-𝘮𝘦́𝘥𝘪𝘢𝘵𝘦𝘶𝘳". "𝘐𝘭 𝘱𝘢𝘳𝘭𝘦 𝘱𝘰𝘶𝘳 𝘴𝘰𝘯 𝘱𝘳𝘰𝘱𝘳𝘦 𝘤𝘰𝘮𝘱𝘵𝘦. (…) 𝘐𝘭 𝘦𝘴𝘵 𝘢̀ 𝘭𝘶𝘪 𝘴𝘦𝘶𝘭 𝘵𝘰𝘶𝘵 𝘤𝘦 𝘲𝘶'𝘪𝘭 𝘺 𝘢 𝘢̀ 𝘥𝘪𝘳𝘦". It is also a request, an address, the beginning of a becoming, "𝘱𝘳𝘦́𝘮𝘪𝘴𝘴𝘦 𝘥'𝘶𝘯 𝘳𝘦𝘤𝘰𝘮𝘮𝘦𝘯𝘤𝘦𝘮𝘦𝘯𝘵, 𝘥'𝘶𝘯 𝘢𝘶𝘵𝘳𝘦 𝘤𝘰𝘮𝘮𝘦𝘯𝘤𝘦𝘮𝘦𝘯𝘵".
Joëlle Zask – Quand la forêt brûle
An interview with Joëlle Zask about her research on megafires (When the forest burns. Penser la nouvelle catastrophe écologique, Premier Parallèle, 2019). Reducing thousands of hectares of forest to smoke around the world, megafires question in depth the relationship we have established with "Nature". To overcome them, we should aim for a renewed "culture of fire"…